Funded in part by a grant from the Ottawa Community Foundation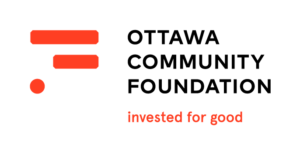 THIS IS THE GROUP FOR YOU!
It is your chance to meet other brothers and sisters who really understand how having a sibling with a disability is UNIQUE.
Participants between the ages of 6 and 17 years old will be grouped by age.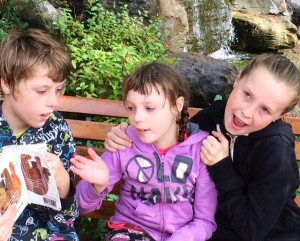 "A few years ago, we heard about a new sibling support group that was starting up with Citizen Advocacy. We knew right away that we wanted our son to be a part of it. He has a younger sister and brother that both have Autism Spectrum Disorder.

After the first session, I picked him up and asked him how it was. His response surprised me, "It was the most fun ever!"

Since then, he never wants to miss a group. He enjoys spending time with peers who understand his unique family situation. The facilitators are fantastic and we love that he gets this special support.

He loves his sister and brother but it can certainly be difficult in ways that are hard to express.

Thank you, Citizen Advocacy for this wonderful support for our family."

The MacDonald Family
"I spent years and years searching for resources for our daughter, Rylee (now 13 years old) who has special needs. This has been a challenge from the start and will continue. As our kids were growing up, I decided it was time to look for resources that were available for our son, Nolan (now 10 years old) to help him cope and understand what it means to have a sister with a disability.

I found Citizen Advocacy and their Children's Sibling Group. I thought it might be a good fit for Nolan. So, I asked him if he would be interested in a siblings group for kids with brothers or sisters with special needs. Nolan response was, "What is a sibling?" When I explained, he did not hesitate and immediately said "Yes, I do!". This was not really a surprise as Nolan has always been a very understanding, empathetic brother to Rylee, but he was very interested in meeting other kids in his shoes. This made us, as parents very proud.

From day one, Nolan has truly enjoyed the group and has met several children he 'connects' with. After his first couple of visits I asked him why he liked it so much. He said, "Mom, they just get me. I can talk about stuff and the other kids understand …. not like my other friends." Nolan always asks when the next session is, looks forward to it and when we pick him up he always has a smile on his face and lots to talk about.

Children's Siblings Group to Nolan is almost like a "reset button". Once a month he gets to speak freely and listen to other kids about their experiences. He realizes others are living life like him, with their own special challenges. He is very relaxed and feels safe at Children's Siblings Group."

Diane Young, Parent
CONTACT INFORMATION
For more information please contact
Manager: Family Support
613-761-9522 ext. 223