Are You Thinking About Making Some Kind of Change in Your Life?
If you don't know where to start or what to do next, a Planning Facilitator can help you make a plan.
Some examples:
Leaving school (ex. high school or adult education) and wondering what you'll be doing after graduation
Moving
Looking for work, professional experience or educational opportunities
Wanting more meaningful activities and involvement
To look at ways to have more friends or meaningful relationships
A plan for housing and supports
Maybe you're just thinking about the future and would like someone to help you think about what's really important to you
There are no age limits as it is never too early or too late to start thinking about and putting things in place for the future.
Person-Directed Planning and Facilitation has also been proven to be effective for every person inclusive of any disability, communication style, independence or decision-making capacity.
There is a fee for Person-Directed Planning and Facilitation. Eligible for Passport funding. Financial support available.
Are You A Family Member Or Caregiver Of Someone With A Disability And Are Concerned About A Transition Or Future Change For Your Loved One?
Some examples:
Life after school
Networks or circles of support
Meaningful relationships
Future planning: who will make sure my loved one will have a good life when I am no longer able to do so?
Meaningful activities and involvement in community
Safe and Secure Book Club might be for you! We also have copies of the Safe and Secure Book for sale ($20). Contact the Manager: Planning and Funding Brokerage to get your copy.
Call or email info@able2.org to find out if PDPF is the right fit for you or see below for more information.
Planning For Yourself, Not By Yourself!
PERSON-DIRECTED PLANNING AND FACILITATION AT ABLE2
At the start of your relationship with us you'll be speaking with the Manager: Planning & Funding Brokerage who will discuss with you what you are looking for, such as: what region, preferred language, male or female facilitator and the overall desired outcome of planning and facilitation.
Based on this information, the Manager will propose a Planning Facilitator that is a possible match for you, and confirm their availability to start planning.
You are encouraged to arrange a phone interview directly with the Planning Facilitator to decide whether the match will work for you both. Once this is agreed, the Manager is contacted, an agreement is signed, and payment arrangements confirmed.
You and your Planning Facilitator arrange your first planning meeting and decide on the visit schedule. These are typically once or twice per month.
If you are calling on behalf of someone else, you will also be discussing how the Planning Facilitator can develop a relationship with your loved one, so they may get to know them better, and the person can be as involved as can be in any planning process, have a voice and be heard.
FREQUENTLY ASKED QUESTIONS
What is the cost of PDPF?
PDPF is based on a fee of $55 per hour plus mileage.
Our experience has shown that a person-centred plan can cost anywhere from $1,500 to $2,500, depending on different factors, such as the person's level of involvement, their current support circle involvement, readiness to plan, planning support requested, and distance travelled.
There is a fee for Person-Directed Planning and Facilitation. Eligible for Passport funding. Financial support available.
Passport Funding
PDPF can be paid with Passport funding available through the Ministry of Children, community and Social Services. Apply at a Development Services Ontario office.
Planning Facilitators
Planning Facilitators work for the person living with a disability and are accountable to them. They take time to understand the wishes, dreams, interests and abilities of the person so they can develop a personal plan that meets their unique situation.
A Planning Facilitator will help the focus person identify their:
strengths
interests
capabilities
dreams
goals
and can include developing:
strategies to achieve goals
an outline of tasks and schedules to accomplish the goals
a circle of support and to maintain it
knowledge of services both community-based and government-funded.
Each Planning Facilitator is a self-employed contractor who has signed an agreement to offer Person-Directed Planning and Facilitation on behalf of ABLE2 across the Greater Eastern Region.
Some Questions to ask a Planning Facilitator
What is your experience as a facilitator?
What's your availability? How often do you think we could meet?
What do you think it might cost help me create the plan (I'm thinking of)?
What are your ideas about this plan? What do you know about this?
Where would we meet?
Can you help me get places, or do we meet there?
What will be the cost of your travel?
If calling on behalf of someone else, you may also want to know how will the planning facilitator make sure that the person will be as involved as possible in the process?
Meet Our Planning Facilitators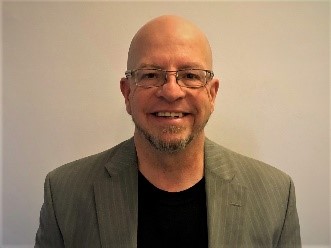 During my career of 20 years in social services in the Ottawa and Eastern Ontario regions, I have had the chance to work with people who have a developmental disability, seniors, folks who have mental health issues, teenagers with adaptations difficulties, people at risk of becoming homeless…
My rôle while working with these individuals has varied. I have been a direct support worker, clinical coordinator, consultant, trainer, project coordinator, service broker and facilitator.
Each of the roles I had always required a level of planning, either at the systemic level, organisational (services and programs) and mostly planning around the strengths, needs, wishes and skills of individuals.
My different employers permitted me to facilitate person centered planning:
with people leaving Rideau Regional Centre moving back to their communities
young people in transition between school and post secondary life
people who have a dual diagnosis
people who have a developmental disability who wish to explore an alternative to their present living arrangements
individuals and their families/natural support network who simply wanted to have a discussion around the future and interest of the person beyond the services offered (or lack of services)
Presently, I exclusively facilitate within a person-directed planning perspective. The multitude of training opportunities, my experience, as well as positive feedback I received from individuals, their families and their natural and professional supports have helped me develop a variety of tools and skills in order to facilitate person directed planning.
I am someone who is dynamic, has integrity, who has the well being of others at heart and believes that healthy communication is a must.
I'm looking forward to meeting you!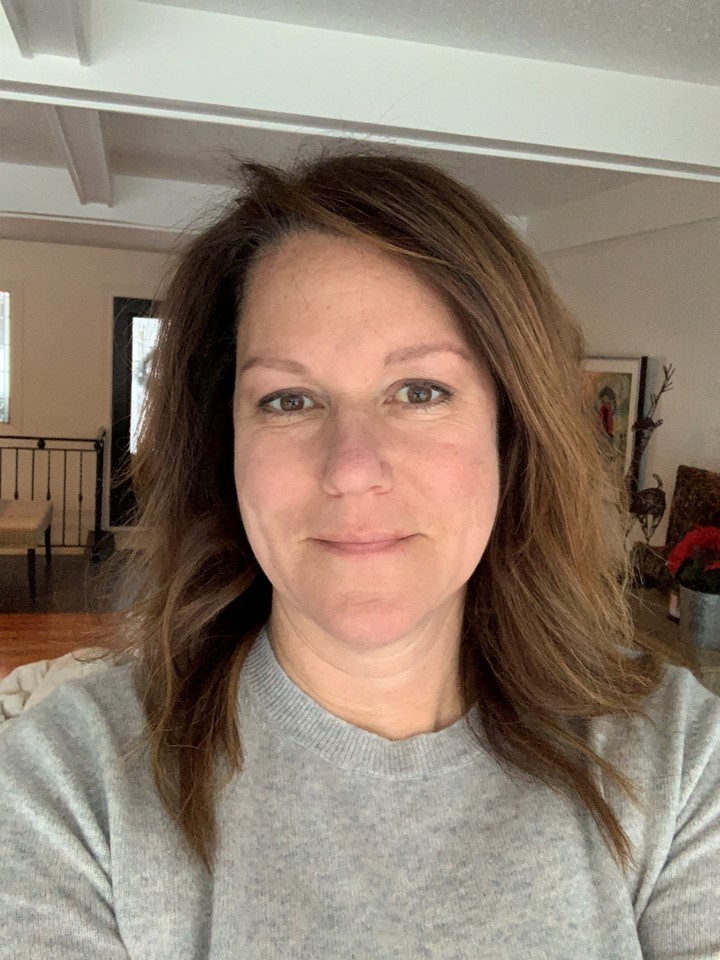 I have always been passionate about supporting inclusion and promoting inclusive communities in the Ottawa area. It is a privilege for me to support others to reach goals and build skills to get to live their best life. I have had the pleasure of working with individuals who have a variety of disabilities, including dual diagnosis and mental health challenges, to gain access to resources and services, and plan for a future they want for themselves.
Over 20 years ago, I began working as a Resource Consultant supporting children with disabilities and their families, childcare programs, nursery schools and school to create an inclusive learning and peer environment.
I have been working with youth and adults to meet goals and plan for independence, security and building a circle of friendship and support for over 7 years. My most recent experience as a facilitator is supporting young adults with FASD to transition to adulthood. I get to work closely with them, to set and work towards meeting their own realistic goals.
More recently, I ran several support and social groups for adults, youth and children with FASD, and have enjoyed getting to witness firsthand the difference these groups make for one's social skills, confidence and knowledge building.
I truly feel there is always a solution to any challenge, and I take an 'out of the box', can-do approach to making things work.
We are all unique and have different skills, strengths and gifts to offer. I enjoy collaborating with individuals and families to identify and build those strengths and skills to support securing life goals.
Some of my interests are travelling, paddle boarding, hiking, cooking, reading and being with my family, friends and my dog Ollie.
I can support people who communicate in English and living in the greater Ottawa region.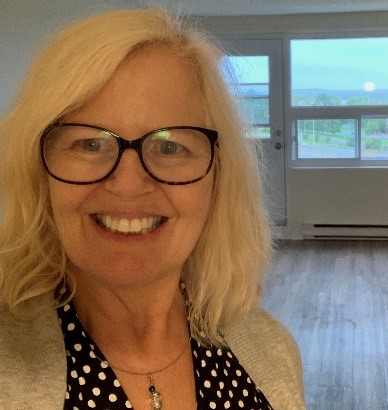 My name is Marie and I'm very proud to be an Independent Facilitator with ABLE2. What is most important to me is that the person I support is in the driver's seat; that they are there to direct me in how we can best work together. My job is to listen very carefully and guide each person towards the goals and life changes that they want. I work hard at developing a relationship with each person built on trust, respect, and compassion. I am there to be a partner in making positive changes and setting out goals for a happy and fulfilling life.

I worked for many years supporting people with intellectual disabilities. I worked as an overnight staff, residential counsellor, and residential manager. I have also worked in the mental health field and am a personal life coach. I provide training and coaching in Motivational Interviewing, which is a collaborative person-centred approach to guiding people toward making changes in their life.
I like yoga, meditation, travelling, photography, and spending time with my friends and family. I live outside of Ottawa and enjoy country living with my dog, Juno and my husband, Bernie.

If you have any questions or would like to chat further, I'd be pleased to chat with you. I offer support in English in the Ottawa area.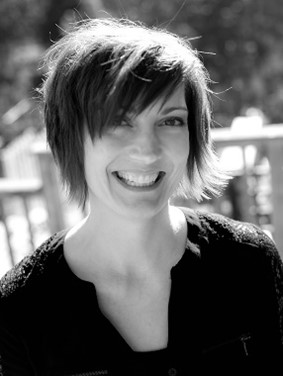 With more than 20 years working with families I've developed an expertise in helping people reach success. While everyone is different, my approach remains the same: listen and plan together. My #1 goal is to work with you to develop a personalized plan. Success comes from exploring possibilities, collaborating, and developing goals specific to you.
My background is in behavioural science and I genuinely enjoy helping others to achieve their goals. I've spent my career working with people of all ages and abilities with a focus on children, youth, and adults with developmental disabilities (including dual diagnoses). I describe the work that I do as resourceful, yet practical, and with a side of persistence. I take pride in my efforts and believe in being open and without judgement. My style of interaction and communication develops strong rapport which I believe is the foundation to success.
Throughout my career I've been:
assessing individuals' likes, dislikes, strengths, and skills
collaborating with and facilitating meetings with individuals, caregivers/care providers, educators, and circle of care clinical teams
providing 1-on-1 and group consultation, education, training, and coaching
designing, revising, and monitoring the success of goal-oriented and individualized support plans
These skills in developing personalized plans combined with my compassionate personality make me an ideal person-directed planning facilitator.
In my free time I enjoy listening to all genres of music, taking photos, learning new things (like how to paint) and spending time with my family, friends, and pet parrot.
I support people in English and am willing to meet with anyone in Ottawa or within a 45-minute radius of Ottawa.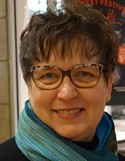 There are times in everyone's life when we look to make changes to make things better. It is not always obvious what to do or how to do it. Having someone to help along the way can make that path a little clearer and easier.
I have worked with youth, with seniors and with adults with disabilities. I have worked with small businesses and large multinational companies and have created brand new initiatives and events. At the heart of every job and volunteer role was my enthusiasm to work well with others, my commitment to be encouraging and supportive and keeping the end goal in mind. I believe success in those situations comes from listening respectfully, understanding what needs to be done and finding the means to get there. Sure, there can be bumps along the way but even those little course corrections can lead to surprisingly welcome results.
Goals can be simple or can take some time and creativity. I enjoy both. You will find I am the type of person to commit and who will search for ways to make things happen. If there is something I do not know, I will seek out those who do. I am positive and compassionate and approach tasks with a mix of tenacity and realism.
I have many personal interests and hobbies and I love to learn and try new things. I love to read, listen to music, watch movies and play video games with my kids. I enjoy photography and will often have my camera with me when I go for walks. I find technology fascinating and am eager to learn about and try new things as they are developed.
I support people in English in the Ottawa area including all of the rural areas.
I look forward to meeting you.
What Is Person-Directed Planning And Facilitation?
A plan can take a variety of shapes and styles and these are individualized
Working with a person, a Planning Facilitator discovers what is most important to the person, what opportunities they want to pursue and how to achieve them. This is an ongoing process and it does not end once a written plan is developed, the process can carry on through someone's life. The intensity of the planning will vary depending on the wishes and desires of the person.
Person-directed Planning and Facilitation are distinct, complementary aspects of person-directed planning. They both aim to expand a person's community engagement and social inclusion.
PERSON-DIRECTED PLANNING or person-centred planning is a process of continual listening and learning. It is focused on what is important to someone now and for the future and acting upon this with the individual's family and friends. There are five key features of person-centred planning:
A person is at the centre.
Family members and friends are partners in planning.
The plan reflects what is important to the person, their capacities and what support they require.
The plan results in actions that are about life, not just services and reflect what is possible, not just what is available.
The plan results in ongoing listening, learning and further action.
FACILITATION is a process where the Planning Facilitator helps a person with a disability to make decisions about long term possibilities and the next steps to get there. Facilitation brings action and relationship support to the planning process. Facilitation aims to strengthen the person's ability to have his/her wishes understood and broaden his/her self-determination, choice and control. Decision making always rests in the hands of the person. The purpose of the facilitation process is to listen to and nurture the gifts and capacities of a person to create a full life as a participating, contributing citizen in the community. The process may or may not involve a personal support network depending on the person's wishes.
PDPF is guided by the following Values and Principles:
Values
Belonging through a variety of relationships and memberships.
Contributing by discovering, developing and sharing gifts and investing energy in meaningful activities.
Sharing ordinary places and activities with other citizens, neighbours, friends, classmates and co-workers.
Being respected as a whole person whose history, capacities and future are worthy of attention and whose gifts lead to valued social roles.
Choosing what one wants in everyday situations and especially to dedicate oneself to contribute to one's own community in ways that matter.
Principles
Visioning – the person and those important to him or her describe his or her vision for the future in a plan. The goals are to anticipate life transitions and create a meaningful life in the community.
Strengths-based – builds on the strengths, gifts, abilities and interests of the person.
Person-driven – the person drives the planning process.
Sustainability – the planning process considers avenues that can be pursued over the long term, and enables the person and his or her family, through knowledge transfer, to continue to keep the plan alive/updated.
Accountability – there is ongoing review, evaluation, monitoring and modification of the person's plan to support personal goal attainment.
What Does A Plan Look Like
A plan can take a variety of shapes and styles and these are individualized with you for your preference: it is your plan, after all!
Planning Facilitators have received training in a variety of planning styles and venues.
These are some examples of plans and tools some a facilitator might use:
MAP & PATH
Guide on person-directed planning
Plain language guide on person-directed planning
Circle of friends / support circle meetings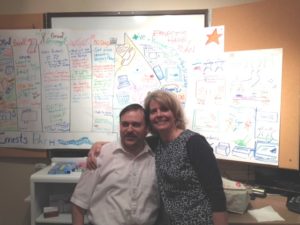 ABLE2 OTTAWA IS PART OF THE ONTARIO INDEPENDENT FACILITATION NETWORK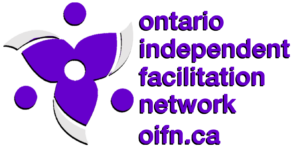 "Holly and I got to know one another, enjoyed some meals out, did some art and listened to music together. Together we created a one page profile that identified what people appreciated about Holly, what is important to her and how to support her well. Through this process she named many things she was interested to do. In February, Holly received word that she would have her Passport funding increased. Because of the planning, Holly had some solid ideas about things she wanted to do and where she wanted to do them. Today she makes jewellery or pottery one day each week, does fitness another day, works at the cafe at Y's Owl Maclure for a day and works at Tim Horton's on Edgewater each Thursday. On Friday mornings she is enjoying Zumba and pool exercises at the Kanata Wave Pool. Holly and her mom are very happy to have participated in the planning process. It helped Holly realize some of her dreams."

Independent Facilitator
CONTACT INFORMATION
For more information please contact 613-761-9522 ext. 229 or info@able2.org