2022 Highlights
The 2022 event took place virtually on January 25th. One of the many highlights at the 5th annual edition of the Symposium was the personal stories shared by those living with FASD and a powerful Q & A session between delegates and some of the Symposium speakers. For more information about ABLE2's Fetal Alcohol Resource Program, click here.
Listen to Reinier deSmit's interview with CBC Ottawa Morning as he talks about being diagnosed with FASD later in life. Reinier was a presenter at the 2022 Symposium.
ABLE2 would like to thank the 300 delegates who attended the 5th annual edition of the Symposium in 2022 and our event sponsors and partners. Check out this interview on Ottawa Morning with Robyn Bresnahan featuring Reinier deSmit's journey to obtain a FASD diagnosis. We also encourage you to learn more about the incredible story of Cyntoia Brown-Long, one of the Symposium Keynote speakers, by reading her book, Free Cyntoia: My Search for Redemption in the American Prison System, or watching the Netflix documentary that chronicles her arrest, diagnosis with FASD and release from prison.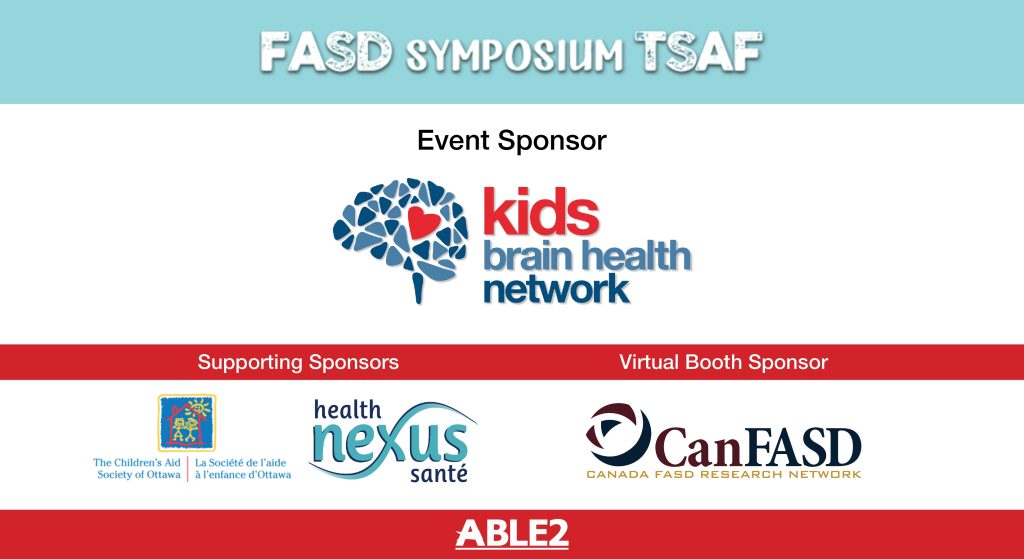 2021 Highlights
The FASD Symposium 2021 was a fantastic event with over 450 virtual attendees featuring over 25 sessions and presentations in English and French and 33 speakers/presenters (experts with lived experience and professionals who support those with FASD). We were also lucky enough to be featured on the CBC Ottawa Morning show on Monday, January 25 – listen here.