Friendly Callers Needed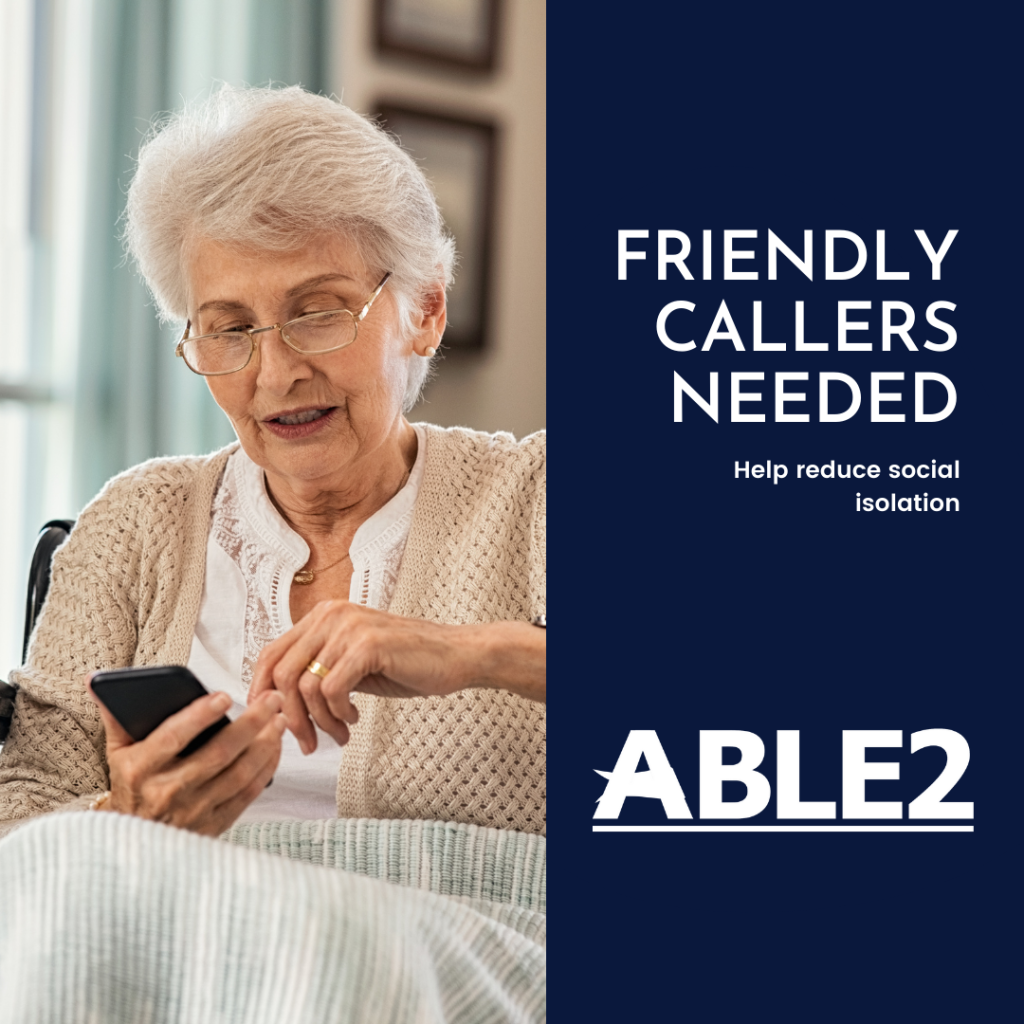 Volunteers are needed for Connect Friendly Callers, a pilot project aiming to reduce social isolation for seniors living with disabilities during the pandemic. The Connect project matches a senior with a volunteer, for a virtual social visit using the senior's preferred platform (phone, FaceTime, Zoom WhatsApp etc.).
If you are interested in sharing a few minutes of your time with an isolated senior, please connect with us by email at scampbell@able2.org or by phone at 613-761-9522 ext. 243.
Consumer Action Committee Members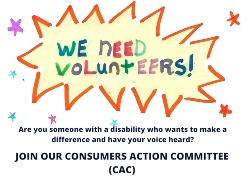 Do you want to change the lives of people with disabilities? Do you like to stand up for others? Do you want your voice heard? The Consumer Action Committee is now recruiting new members. If you have used ABLE2 services, or are on the waitlist then you are invited to join our committee.
"I have been a member of the Consumer Action Committee off & on since 1992. Some of the things that we have done are we have we have written letters to Queens Park about issues relating to disabled people .We have also gone to meetings at city hall to fight for disabled persons.I enjoy helping people. We are always looking for new members."
Veronica Anderson
If interested please contact Sari at smusta-white@able2.org