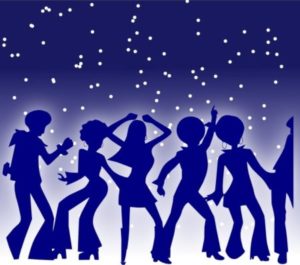 OUR DOVERCOURT DANCE IS GOING DIGITAL!
Just because we are physically distancing doesn't mean we can't still dance the night away together! On Saturday,
August 15th at 7:00 pm
we invite everyone to join our Dance-A-Thon from the comfort of their own homes. Listen to great music, see your friends and join our Zoom party!
This Dance-A-Thon is a chance to help raise critical funds for Citizen Advocacy during these difficult times. We ask that you donate what you're able to or to seek pledges from family and friends for this fun event.
https://www.imakeanonlinedonation.org/citizenadvocacyottawa/DANCEPLEDGE/
You need to register to join the dance:
https://us02web.zoom.us/meeting/register/tZcofuiqpjIuHNOYyaHiiTWtrgrug-5UA5zr
After registering, you will receive a confirmation email containing information about joining the meeting.
ABLE2 offers the virtual dance-a-thon as a fun recreational activity. Participants should understand that there is always a possibility of physical injury. Participants in our virtual dance-a-thon do so at their own risk. We do not moderate any chat conversations. ABLE2 accepts no responsibility for your actions.
COVID-19 Information
Our top priority is the health and safety of our attendees, volunteers, staff and the community at large. Therefore, the Dovercourt Dance has gone digital. When we are able to resume dances at the Dovercourt Recreational Centre we will update this page, our social media channels and email individuals directly.
SATURDAYS FROM 7:00-9:00 PM – SUSPENDED
DANCE DETAILS
Entry: $3 at the door
Pizza: $3 per slice
Drinks: $0.50
Due to allergies please do not bring food to share
DOVERCOURT RECREATION CENTRE, 411 DOVERCOURT AVE, OTTAWA
INFORMAL PARENT GROUP: 7:30-9:00PM
While your family members with a disability are dancing, join us in the room next door for coffee, cookies and facilitated discussion with other parents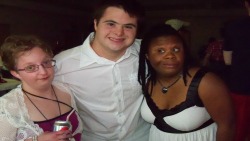 BRING A FRIEND!
EVERYONE IS WELCOME!
Brought to you by ABLE2's Lifetime Networks Program & Families Matter Co-op