ABLE2 is offering a series of virtual workshops to help families create a safe and secure future for a loved one with a disability.
Workshop Description
Brothers and sisters who have a sibling with a disability have their own unique questions and concerns related to their sibling. This workshop will help explain how to talk to children about their sibling's disability in age-appropriate ways.
This workshop is for parents and caregivers of children who have a disability, as well as service providers, teachers or other professionals who work with children in the disability sector. Participants will learn how to talk to child(ren) about their brother's or sister's disability in developmentally appropriate ways. A panel of guests will share their personal experiences of having a sibling with a disability. There will be a question-and-answer period at the end of the webinar.
Who should attend?
Parents and caregivers of a child or teen with a disability*, who also have additional children or teens in their family, students, professionals in the community. Everyone.
*This workshop is not for families who have a child or teen with a terminal illness.
Workshop Details
Facilitators: Julie Abgrall-Cowan, MSW, RSW & Michelle Hamelin-Purcell, MSW, RSW
Date: Thursday April 22, 2021
Time: 6:30 PM-8:00 PM
Cost: $35
Registration: Please register using the link below. Registered participants will be sent the Zoom webinar link to access the workshop prior to the session.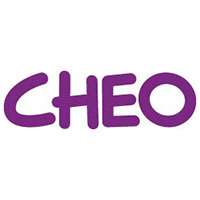 Cancellation Policy
ABLE2 Cancels
The registration fee is fully refundable, with proof of payment receipt and the appropriate manager's approval if ABLE2 cancels the workshop.
Allow 15 business days for the refund to be processed.
Participant Cancels
A registrant withdrawing/cancelling their attendance must do so 10 working days before the workshop starts. A refund will then be issued minus 15% finance and administration fee.
or
A registrant may designate an alternate participant to attend in their place. This change of participant must be communicated to the event organizer prior to the workshop.
If the registrant is unable to find a substitute, they will be given a credit to attend the future session, if available.
If the workshop is not planned for the future or is a one-time workshop:
• A registrant withdrawing/cancelling their attendance must do so 10 working days before workshop starts. A refund will then be issued minus 15% finance and administration fee;
• No refunds will be issued within 9 working days or less from the workshop start date;
• No refunds will be issued for non-attendance at the workshop for any reason;
• Allow 15 business days for the refund to be processed;