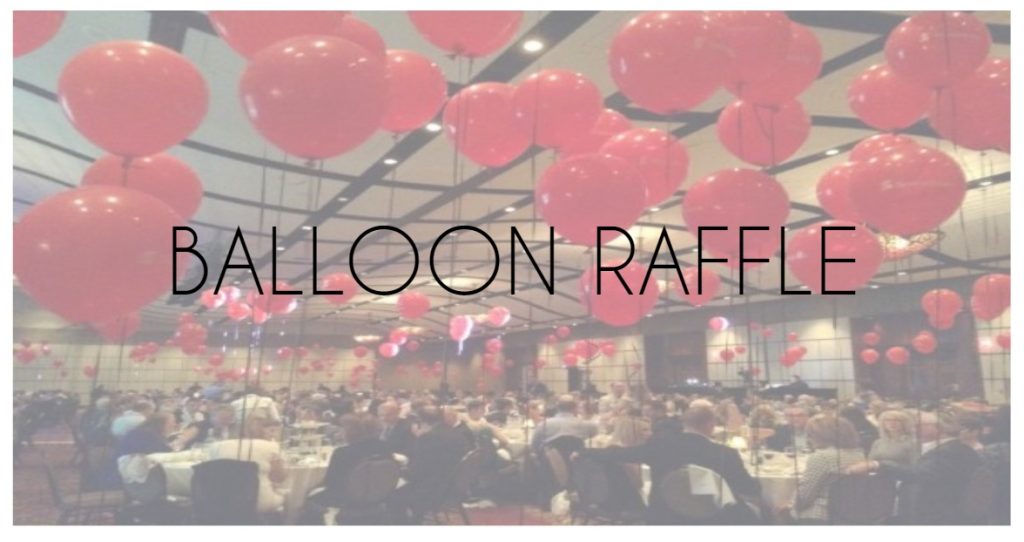 Pop & Win
The Evening in the Maritimes Balloon Raffle is one of the most popular elements of the event! Attendees clamour over the chance to win exciting prizes supplied by our donor partners. Balloon sales sold out in 2019 with over 70% of event attendees purchasing a balloon to pop.
Here's How You Can Contribute
We are seeking prize/gift donations from local businesses or individuals. Here are some suggestions on the types of gifts/prizes that our event attendees love:
Hotel Package
Train Tickets
Airline Tickets
Cash
Multi-night stay at a private condo, cottage, chalet, or tropical villa/apartment
Case of wine, craft beer, champagne, or spirits. Get together with colleagues/friends and put together a gift basket of your favourite bottles!
Sponsor our Balloon Raffle
Brands that want to be part of an upbeat and energetic sponsor activation at events will see the value in sponsoring this popular activity. Contact Sinead Shortt for more information.
More About Evening in the Maritimes