The Evening in the Maritimes event has a long tradition of providing excellent value for sponsors – pre-event, during the event and throughout the year.
Client hospitality, social media engagement, and community profile are all features and benefits we provide to our corporate partners.
Contact us to discuss how we can help your brand associate with an established event that attracts 600+ members of the business, medical political, government, and diplomatic sectors in Ottawa-Gatineau. Media and prestigious social figures from major centres outside of Ottawa-Gatineau, including Montreal and Toronto, will gather to show support for a great cause.
Contact us to get involved as a corporate partner!
Our Event Audience
Discover everything you need to know about our event attendees.
Krista Benoit, iSPARK Consulting, Sponsorship Agency for ABLE2
819-682-5298 or krista@isparkconsulting.ca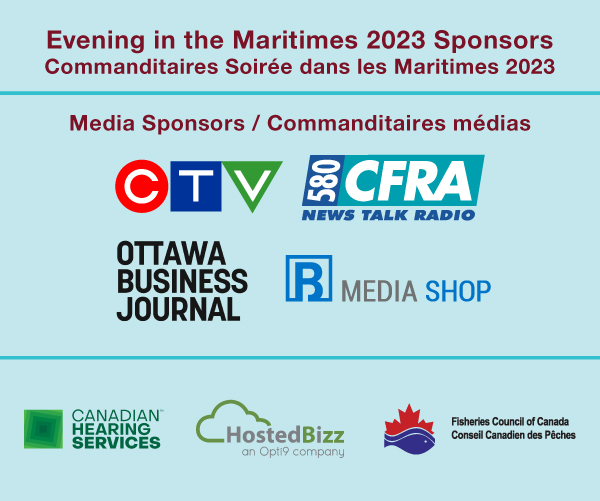 More About Evening in the Maritimes